72 new emoji's are coming and one of them is two strips of bacon.   See them all here.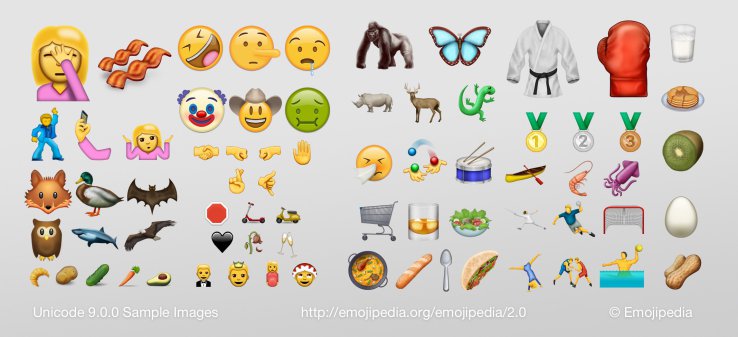 The organization that officially approves all emoji's before you can use them has announced there will be 72 new ones added later this month.
There's one for ROFL -Rolling on the Floor Laughing – showing a tilted smiley face with a wide mouth and closed eyes. There will also be a clown face, a Pinocchio smiley face with a growing nose, some "sick" faces like a sneezing face, and the new two strips of bacon emoji.
Still trying to figure out exactly what situation would call for two strips of bacon.
By the way, it turns out that anyone can submit an emoji for consideration. If you want to submit one just click HERE.