You may have noticed people aimlessly wandering around staring at their smartphones.  It's likely they are playing the new game Pokemon Go! game.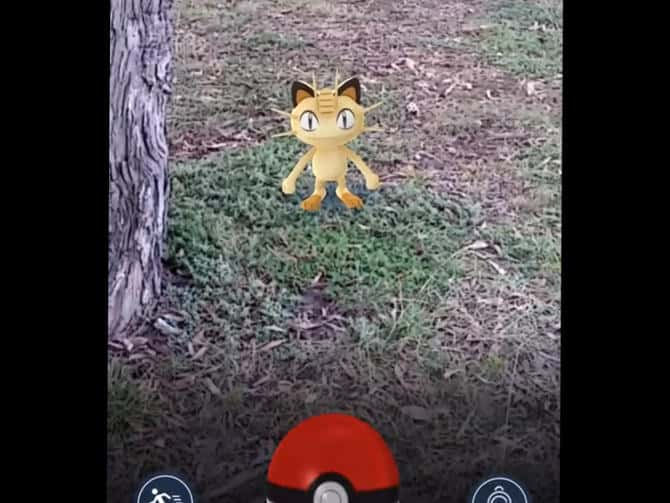 Millions have downloaded the app since it became available last week.
Pokémon Go is a reality game app that uses your GPS and camera to help you hunt and catch Pokémon in real time and in the real world.  Your phone It notifies you if there's a Pokémon on your map, so you can travel to it and try to catch it by swiping a Pokéball on your phone screen.
This has caused some dangerous situations.  There are reports of drivers stopping in the middle of travel while using the app. One guy Tweeted that he ended up wandering through his neighbor's backyard. And, a police station in Darwin, Australia, issued a warning on their Facebook page after they realized they were the site of a PokéStop and people starting wandering into the police station.
Pokemon can be located anywhere and are often in places that aren't quite equipped to handle tons of rabid Pokémon Go players.
You can download the game now in the iOS App Store and Android Play Store,
Jjust be careful and look both ways before crossing the street. That Pikachu may be cute, but it's not worth a trip to the emergency room.