The Illinois State Fair should look into this.  Instead of a butter cow, we need a lint cow.  
And, I know just the woman to make us a big ol' lint cow. The same woman who made a lint bust of Donald Trump during the Republican Convention.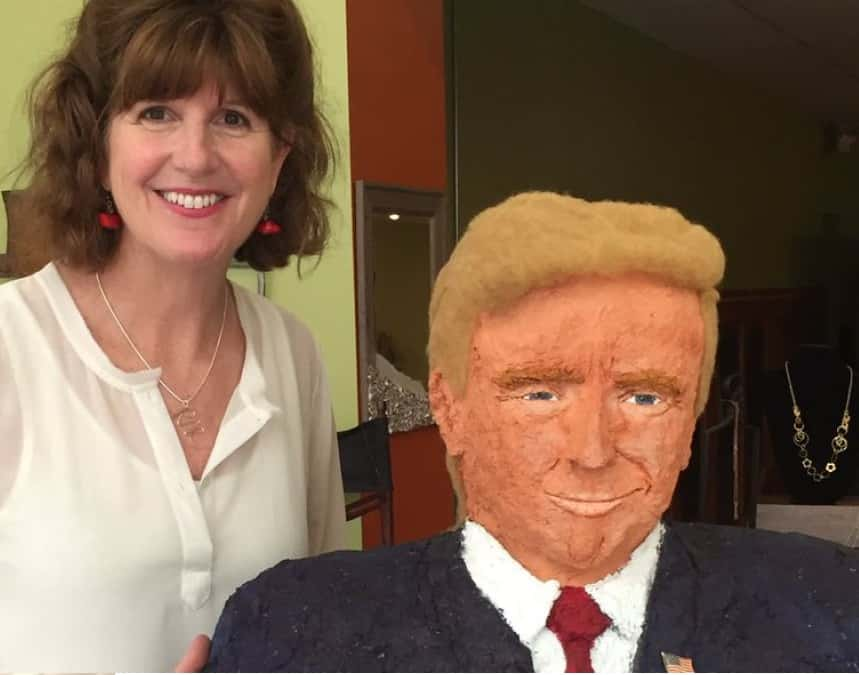 Sandy Buffie, a Cleveland artist, used 30 gallons of lint to make her Donald Trump lint bust.  At one point she started running out of lint and asked friends to spread the word that she needed more. People ended up bringing lint to her hourse.
By the way, Sandy isn't new to lint art.  She has also made a lint LeBron James and a lint Johnny Depp.
The lint Donald Trump is for sale at a Cleveland art gallery.  The money raised is being donated to art programs in Cleveland schools.