Win tickets to the events at the Illinois State Fair August 19-20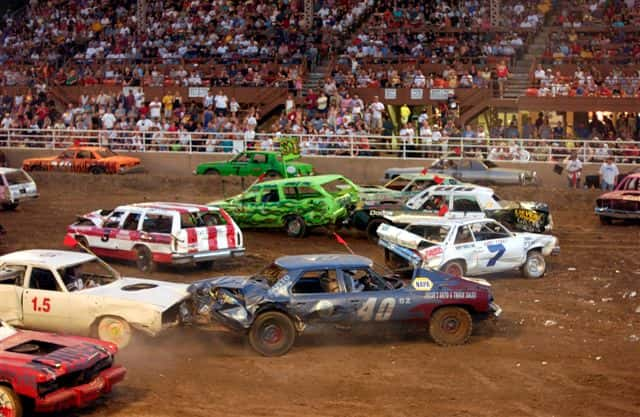 Redneck Weekend includes the waterless boat races, Powder Puff races, a Championship demo derby and a Power Wheels world record attempt.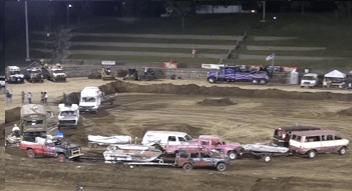 Waterless Boat Races
Enter below for a chance to win a family four pack of tickets to either Friday night, August 19 or Saturday night August 20th events in the All Purpose Arena at the Illinois State Fair.
Friday events include The Roller Derby with cars , Powder Puff Races and the hilarious waterless boat races on the dirt track.
Saturday events include a world record attempt at the largest Power Wheels race for kids and the Demo Derby.
Tickets to the events are $15 for Friday night and $20 for Saturday night.  Kids 3-12 are $5, under 3 are free.  Buy tickets HERE