Ryan's mom, Cheryl, telling US92.7's Brian & Kellie that there will be two opportunities coming up to get up close to the Olympian and his medal.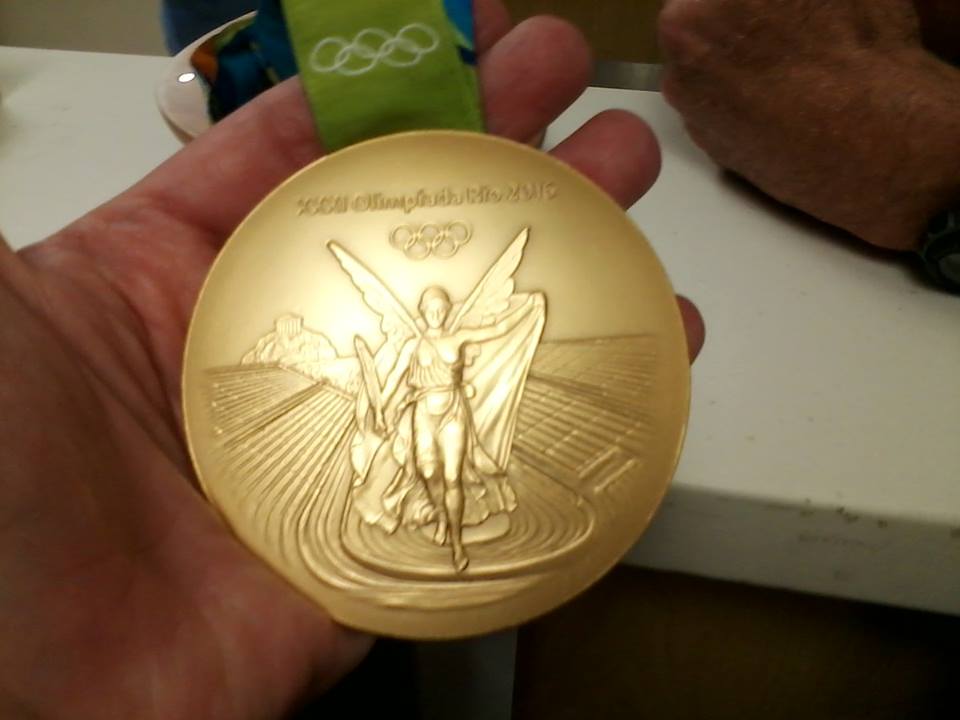 Cheryl Held told Brian & Kellie in an interview on US92.7/WUSW Thursday morning that the Olympic gold medal was in Springfield for a short time but it was overnighted back to Ryan in North Carolina, where events are being held this week to celebrate in Raleigh
But, Ryan is bringing the medal back to Springfield over the Labor Day Weekend, with two opportunities for the public to meet Ryan and see the gold medal.
According to Cheryl, Ryan will be taking the gold medal to the SHG Football game at Sacred Heart Friday night September 2nd.   And, on Saturday, September 3rd, there will be an appearance at the Springfield West Kerasotes YMCA on Isles Avenue from 1p-3p.  Cheryl says the event is open to the public and free 8×10 autographed photos will be available while supplies last.