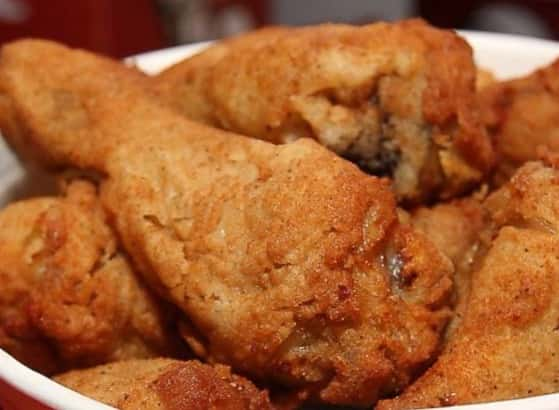 A Chicago Tribune reporter says he has a handwritten copy of Colonel Harland Sanders original fried chicken recipe. 
Reporter Jay Jones revealed the top secret 11 herbs & spices in an article in The Tribune. Here they are: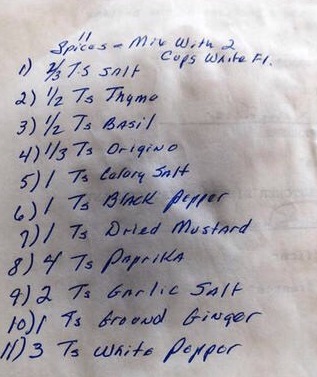 Jay Jones writes in the Tribune Article that he met up with Joe Ledington, the 67-year-old nephew of the late Harland Sanders, known as Colonel Sanders to all of us.
Jones says Leddington calls his attention to a photo album with pictures, newspaper clippings and various family documents. Included is his Aunt Claudia's will.
Claudia Ledington became Harland Sanders' second wife.
Handwritten on the back of the will in blue ink was the list pictured above.
Leddington first said it was the original recipe but later said he wasn't 100% sure.
Jones writes that KFC parent company Yum would not confirm or deny that the list is authentic. Read the entire article Here