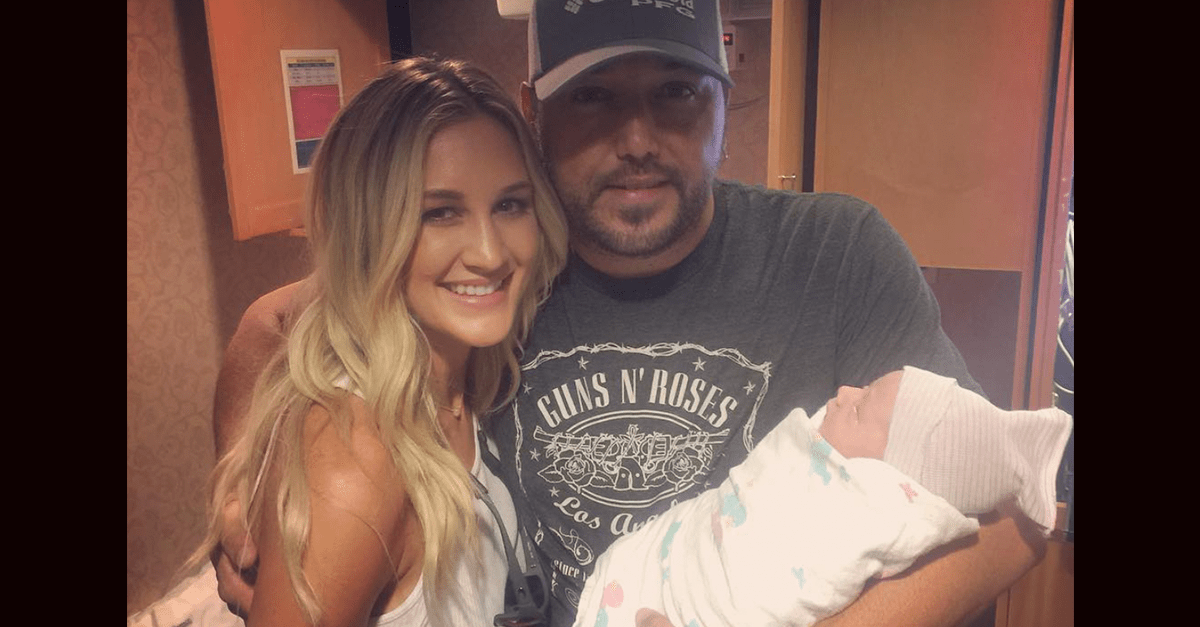 But, wait! It's not theirs. It's the newborn of their friend Dee Jay Silver.
Jason Aldean and his wife, Brittany, are holding the newborn son of pal Dee Jay Silver. The little guy was born Sept. 1st and is named Wake Silver Perdue.
Brittany and Jason stopped by to visit Wake and his mommy and daddy in the hospital just south of Nashville.
As for Wake, you can keep up with this little baby on his personal Instagram account @wake_silver_perdue.